The Office of Superintendent of Public Instruction (OSPI) has approved Selkirk's 180-day School Year Waiver renewal which is the process used to support a 4-day school week. Our current waiver expires at the end of the 2022-23 school year. The newly approved waiver will allow Selkirk School District to continue a 4-day school week through the 2025-2026 school year. We hope this model continues to support the needs of families. Attendance and achievement data are two factors that are tracked and used in support of the 4-day school week application. Thank you to our community for continuing to support your local schools through levies, volunteer efforts, and other student support. Thank you to families for your partnership and striving to minimize school absences! Thank you to teachers and support staff for continuing to offer a strong academic program that challenges and prepares our students for post-secondary opportunities! Thank you to students for working hard, believing in a growth mindset, and making the most of the opportunities offered at Selkirk!

Thanks to Eileen at Ramstead Ranch for visiting the High School on "Meet Your Farmer Day". Selkirk is pairing with nearby farms to supply the lunch program with fresh, local meat & produce. Students learned about what is involved in producing the delicious meats that are featured in our burgers, stews, and burritos.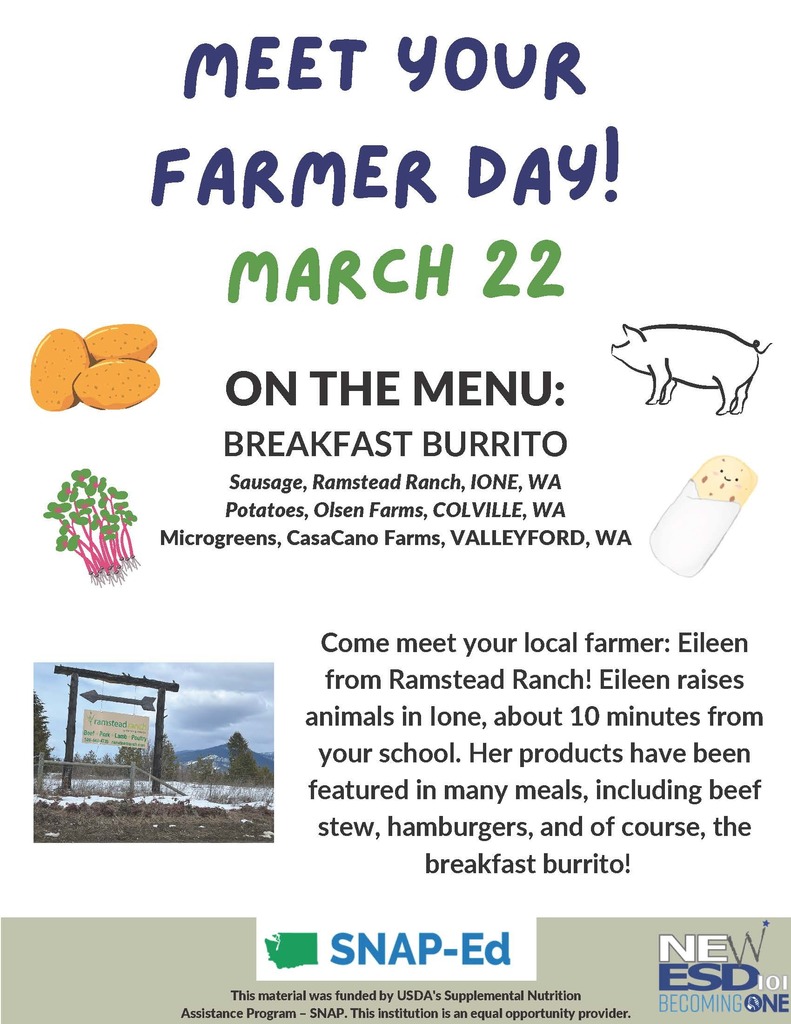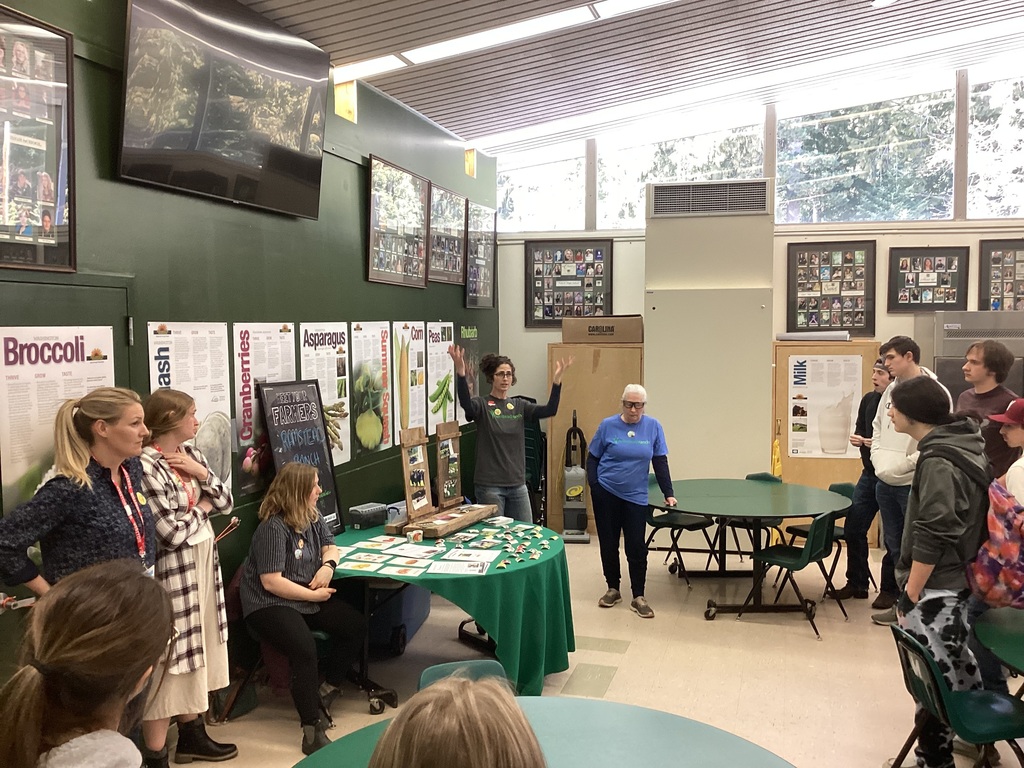 It's conference time! Student Led Conferences for grades 6-11 will be held at the High School next Monday & Wednesday. (March 27th & 29th) Parents should have already received a letter with additional details. Come support your student as they share their hard work and learning progress!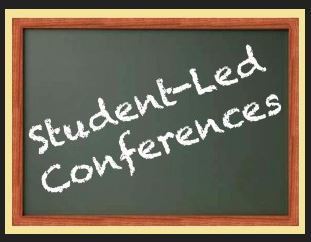 IRS records show that not all eligible families have taken advantage of the federal Child Tax Credit. Pandemic related tax benefits were available in 2020 and 2021, and can still be claimed if you have not already done so. If you think you may qualify for this credit, please visit our website's Resources page for more information:
https://www.selkirkschools.org/page/parent-resources

Selkirk Elementary is hosting a Birth to 4-year-old hour of fun on March 28! Parents and children will spend an hour on a fun activity facilitated by two Speech & Language Pathologists. Each child will receive a free book compliments of Pend Oreille County First Book, as well as a set of watercolor paints.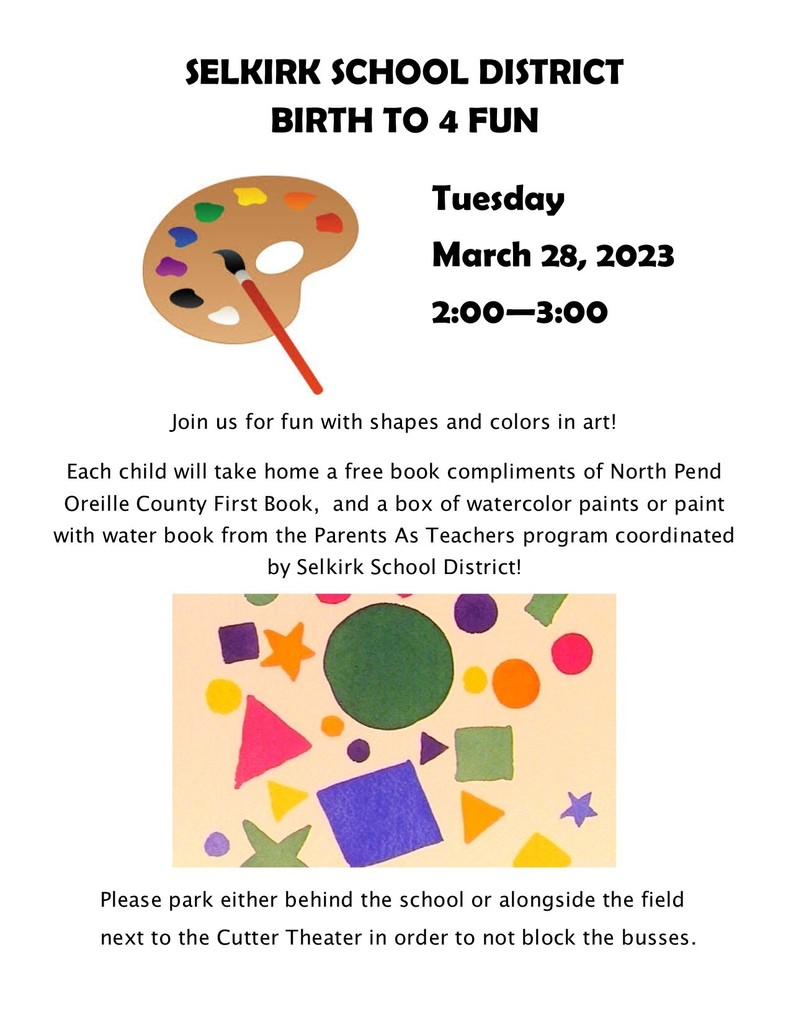 Selkirk Teaching Opportunities beginning in 2023-24! Selkirk School District is looking for a K-12 music teacher for 2023-24 and has an elementary opening as well beginning in August. If you know of someone who would like to work in an innovative school district operating a 4-day school week located in a beautiful corner of Washington State, please tell them to visit our website:
https://www.selkirkschools.org
! Positions are open until filled.


In early morning on 2/12/23, two people broke into Selkirk High School and tried unsuccessfully to access the safe. Some glass in the office area was damaged as well as the safe. Pend Oreille County Sheriff's office is investigating. Please contact law enforcement if you have any information relating to this crime.

Just a reminder that ballots are out for the February 14 election date. Here is the school levy brochure that was mailed out to all households. Feel free to contact anyone at the school district if you have questions.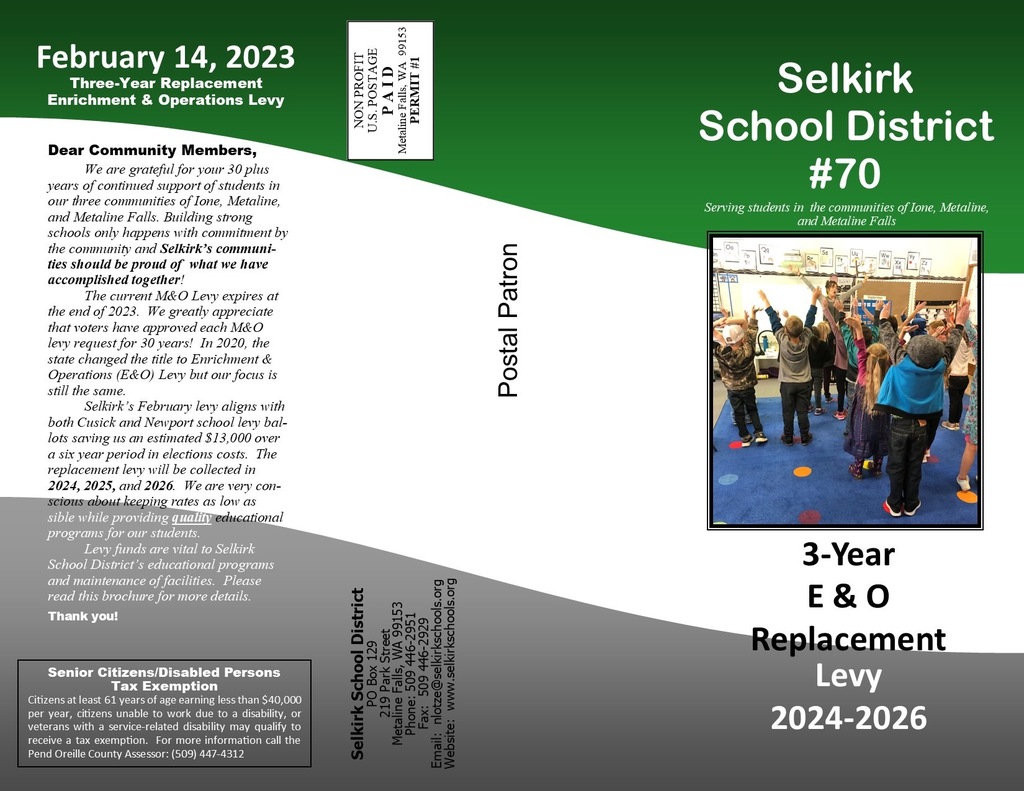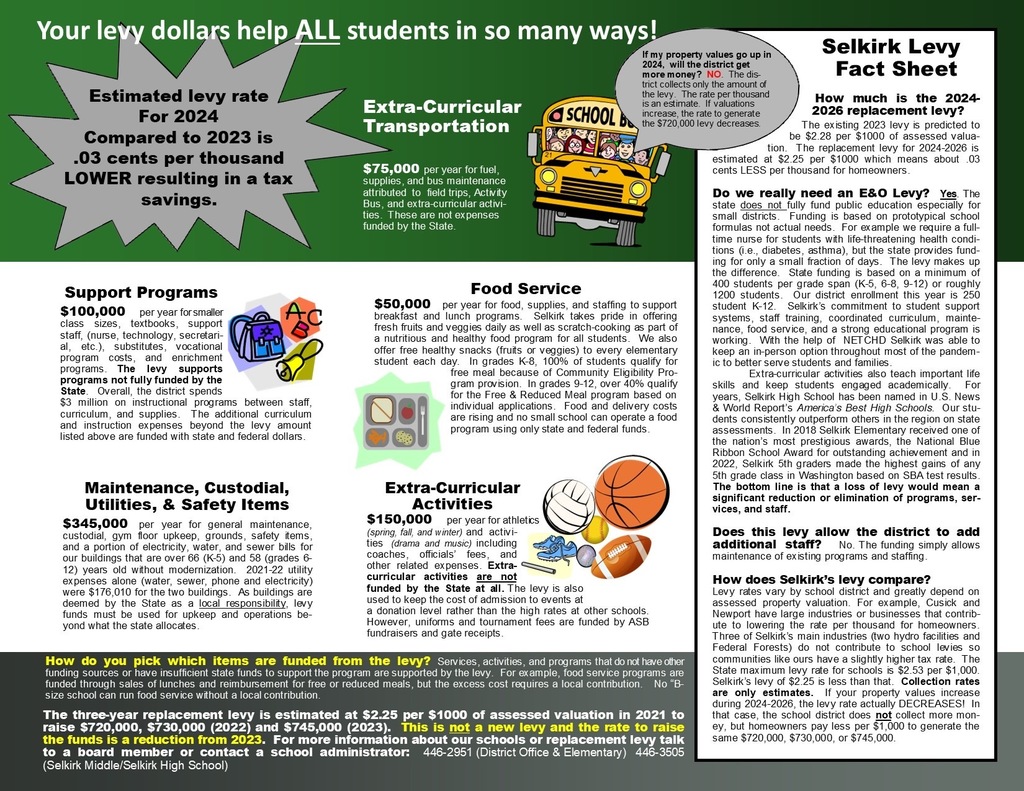 Come join us for a Birth to 4-year-old hour of fun on January 31 at Selkirk Elementary! We are starting our B-4 monthly events again where you and your child spend an hour on a fun activity with other children and parents facilitated by two Speech & Language Pathologists. Each child will receive a free book compliments of Pend Oreille County First Book. Each family will also take home a free learning toy.

As we all know the weather is unpredictable and although a 2-hour late start is NOT planned for Selkirk on any upcoming school days we want to remind everyone of how the procedure works if the need arises.

Looking forward to our Veterans Day Concert today at 10:00 a.m. at Selkirk High School. We are happy to announce that this concert is once again open to the community! Come help us honor our local veterans.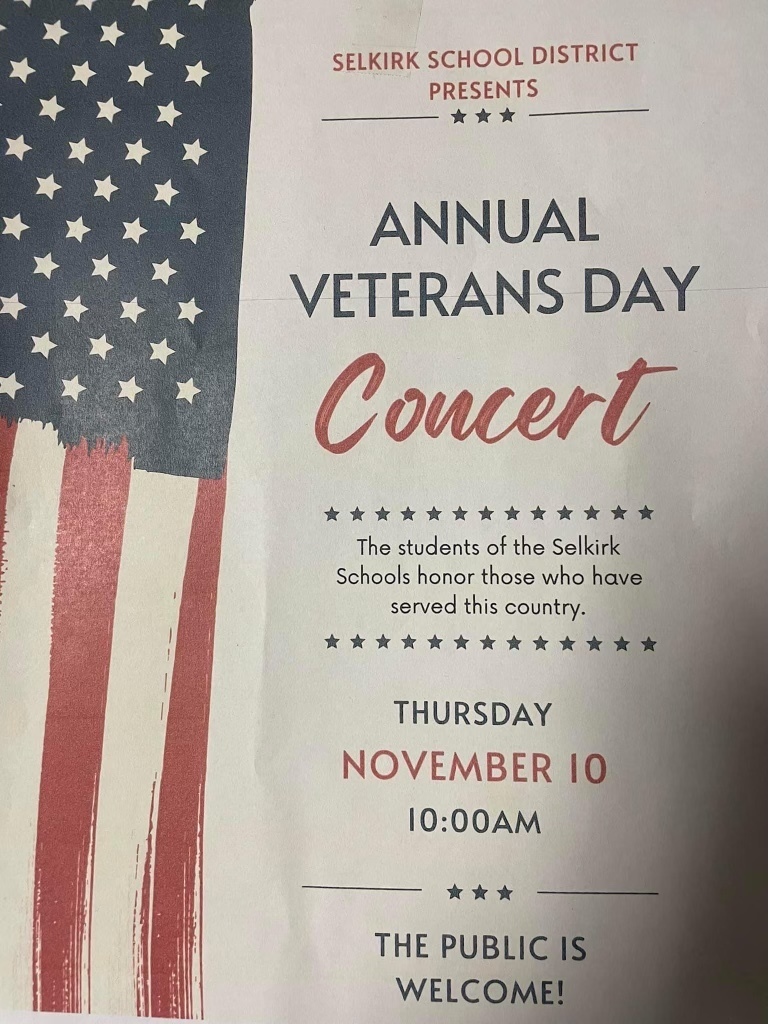 Happy Halloween from Scooby, Shaggy, and the Gang at Selkirk High School! Be safe and have fun tonight!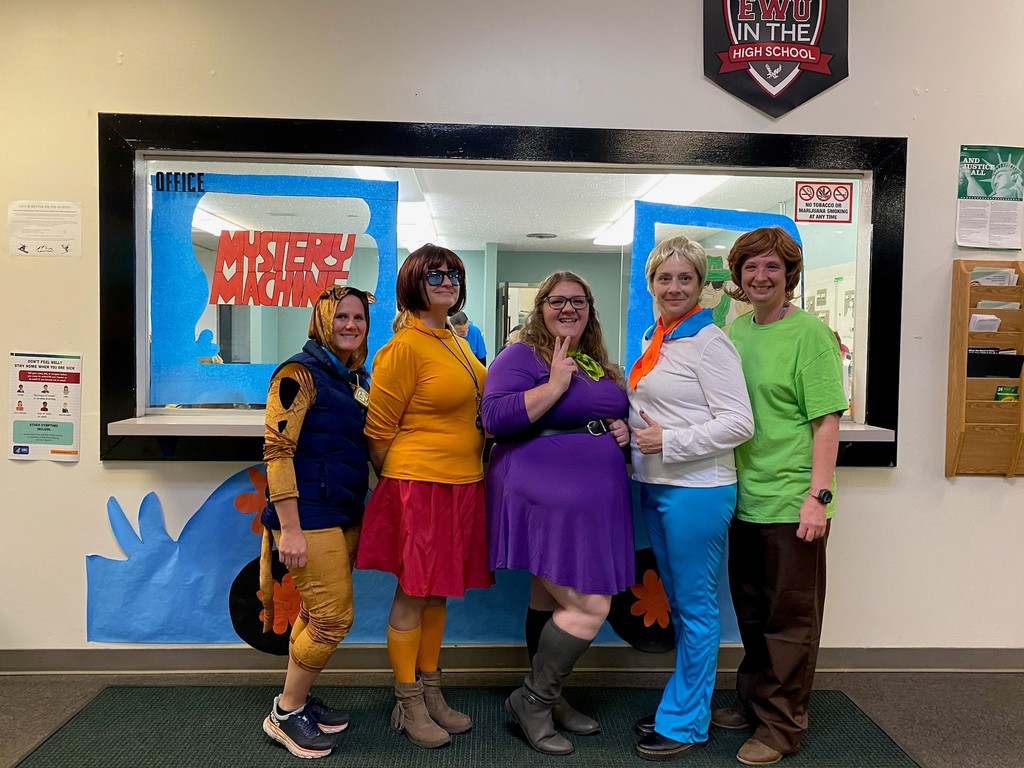 Have a safe and happy Halloween night from our house at Selkirk Elementary to yours!

Selkirk High School and Selkirk Elementary School each house a Department of Health (DOH) Air Quality Index (AQI) monitor with a third monitor in Ione at the Community Center. To view current AQI levels visit:
https://map.purpleair.com/1/mAQI/a10/p604800/cC0#10.21/48.7873/-117.3894
and click on MAP. This DOH chart also lists recommendations for activities based on AQI numbers. We are hoping to see rain soon to help with the AQI, but until then stay informed about air quality in our community!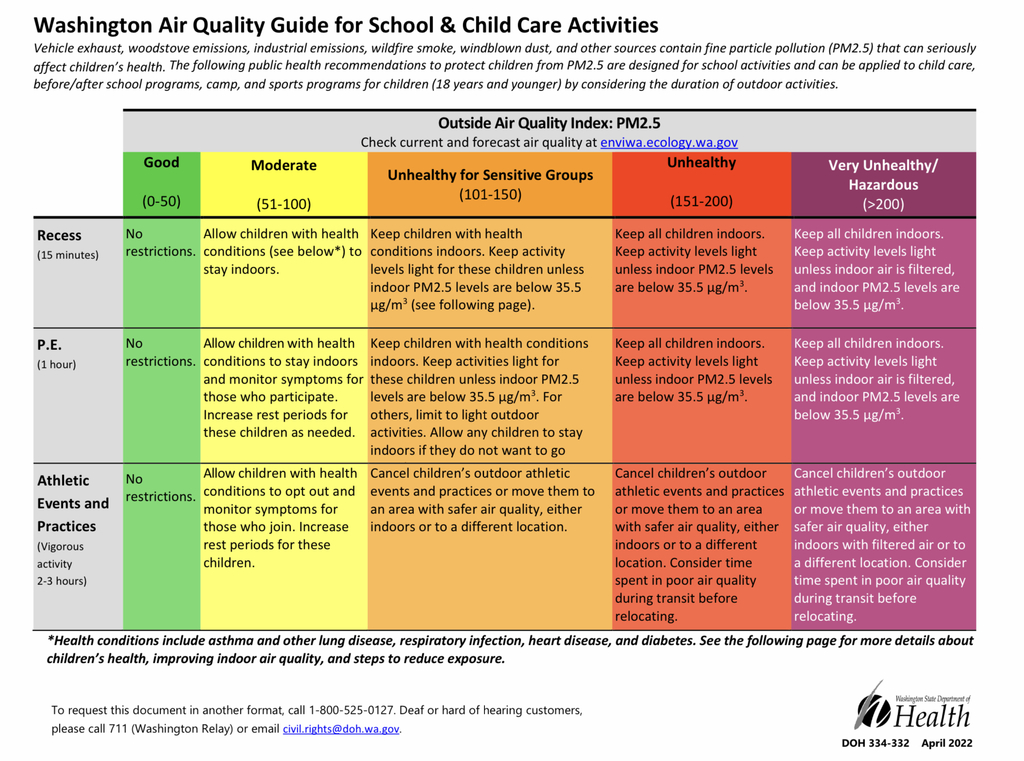 Just a reminder, picture day at Selkirk schools tomorrow!

Clarification: Selkirk Elementary Open House is for students Grades 1-5. Kindergarten and Transition Kindergarten students will have 1:1 scheduled meetings throughout this week or on August 29 or 30.

Selkirk Elementary Open House on Wednesday, August 24, 2022 from 5:30 p.m. - 6:30 p.m. Drop off school supplies and come say hi to your teacher!

2022-2023 Selkirk Middle/High School Orientations 6th and 9th grade families, please plan to join us for the upcoming orientations in the HS cafeteria on Wednesday, August 24. 6th grade at 6:45pm 9th grade at 7:15pm Students will get their schedules, meet their teachers, and office and athletic paperwork can be completed. Ice Cream will be served!

SELKIRK MIDDLE/HIGH SCHOOL FALL SPORTS PRESEASON MEETING Monday, August 15. 6:00 @ Selkirk HS. For Parents, Guardians, and Athletes In an effort to ensure a smooth start to the upcoming season we are hosting a meeting for all parents, guardians, and athletes who are planning on participating in volleyball or football at either the high school or middle school level. You will have the opportunity to fill out and turn in all paperwork, receive game and practice schedules, as well as meet with coaches. If you are unable to make it please contact the head coach of your sport or myself so we can make sure that participants are ready to begin on the first day of practice. * Football players will be fitted for helmets on that day as well. The fitting is at 5:00. ** Start dates: HS Football 8/17 HS Volleyball 8/22 MS Football & Volleyball 8/29 (first day of school) GO RANGERS!